Molten Metal Transfer Crucibles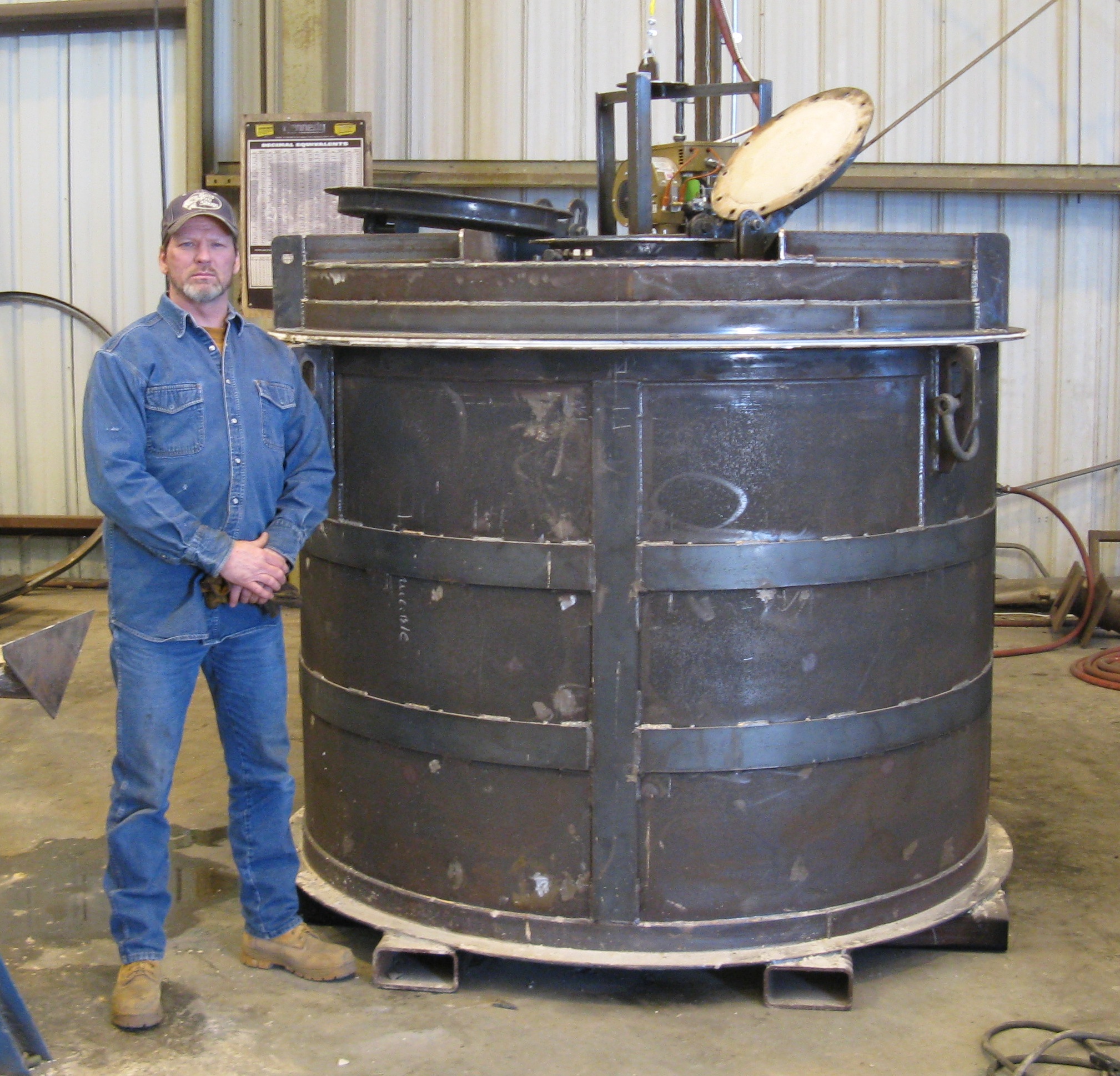 We offer Lease Agreemnts on Crucibles. We can
also provide leasing on a turn-key system that furnishes
crucibles, trucks, trailers, and drivers.
We engineer and fabricate crucibles for the transfer of
molten metal over the road to meet customer requirements.
Our design requires the crucible to be removed from the
trailer only for cleaning.
We also offer preheat and cleaning stations as well as
metal filling and unloading stations., and tilters.
30,000 lb. aluminum capacity
crucible during manufacture Tap blocks are placed to allow tapping of metal from either
side of crucible to eliminate the need to rotate for location
of different furnaces.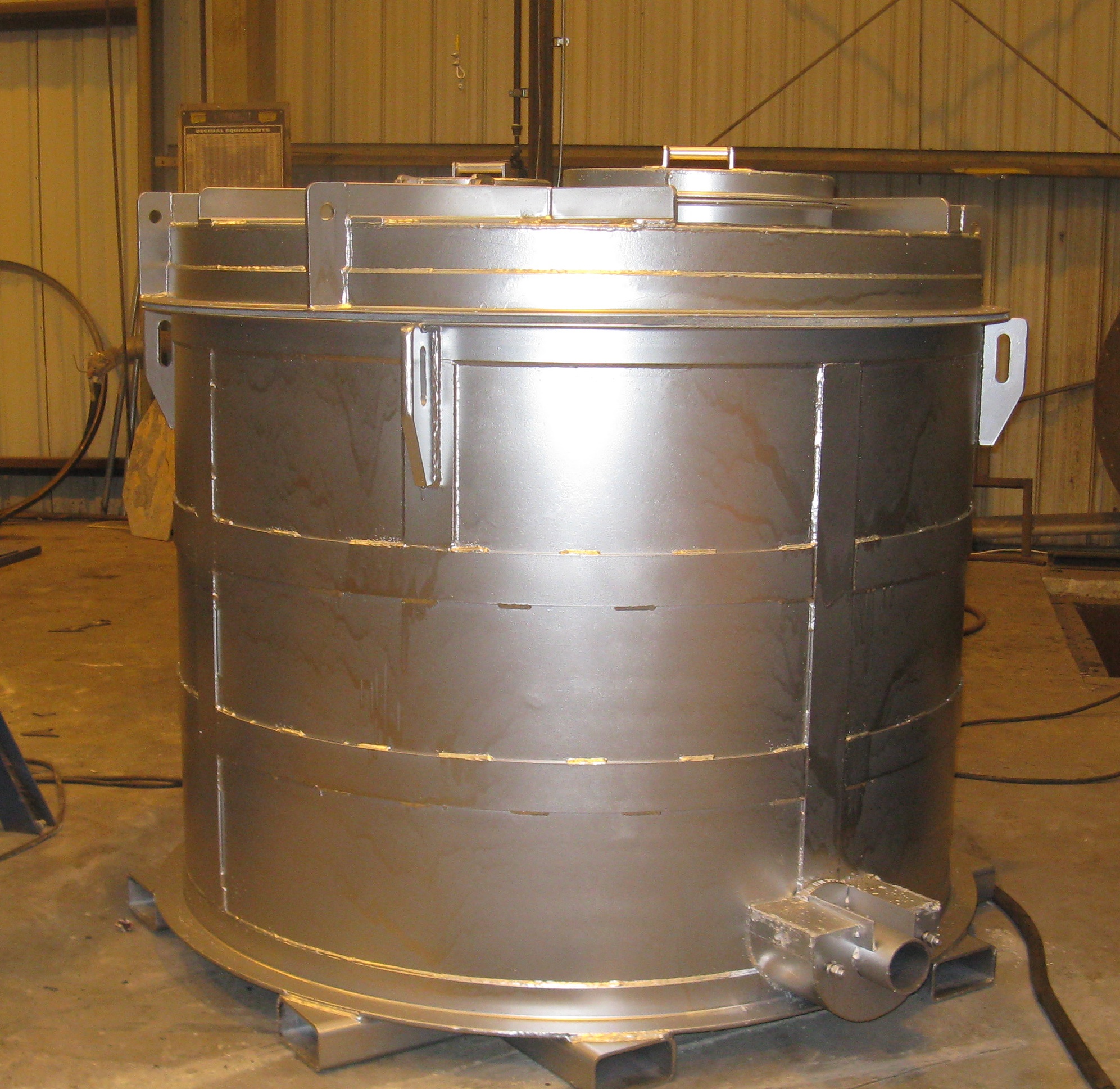 Crucibles are fabricated in accordance with AISE and

ASME boiler and pressure codes.
All welds are in accordance with the latest AWSD1.1
specifications using E7018 wire and are ultrasonic, magnetic
particle or dye penetrant inspected in accordance with ASME
Boiler and Pressure Vessel Codes.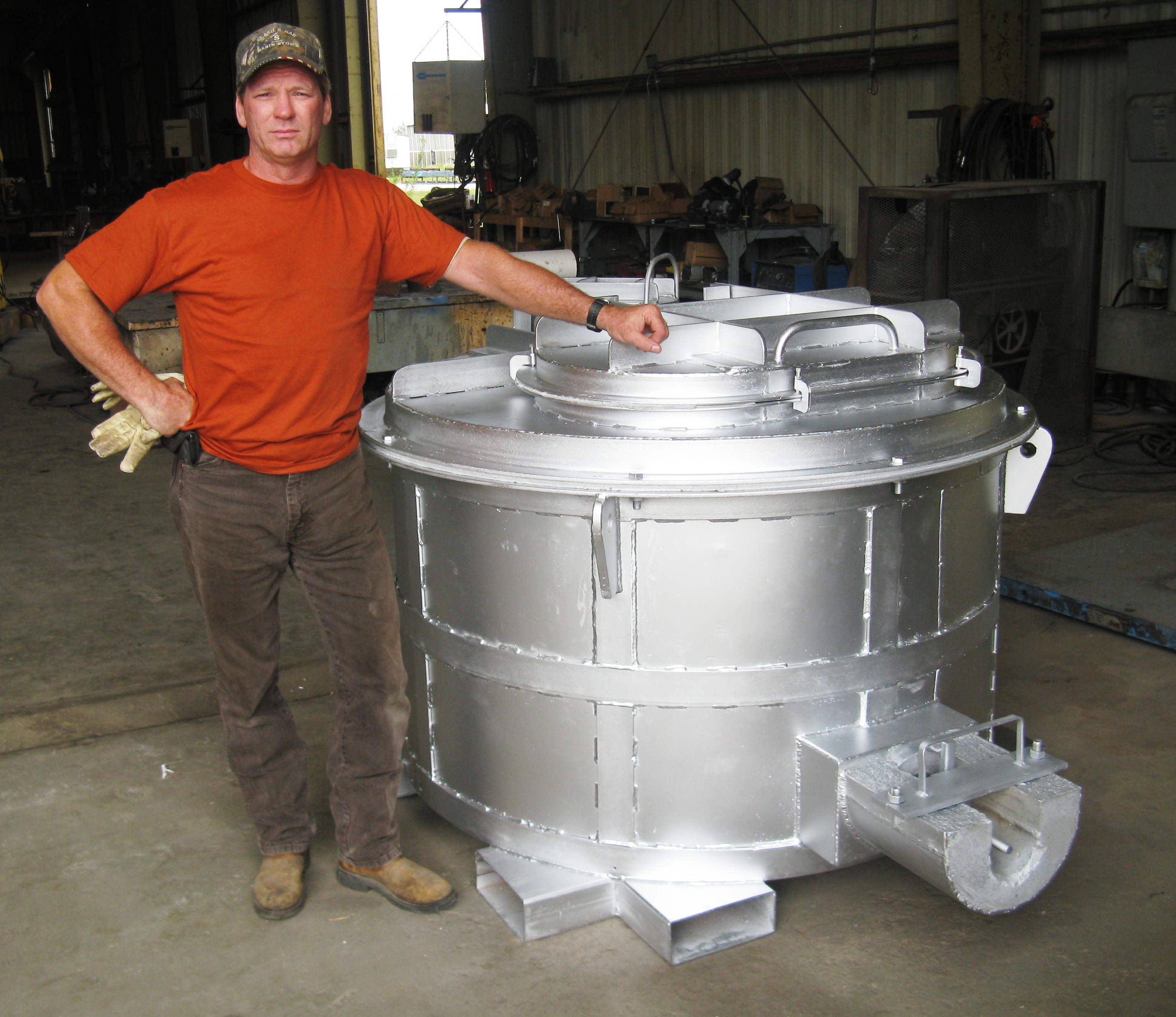 Four locking lug plates are used to support crucibles and
lock onto lugs provided on trailer, as used on cargo containers
for oversea transport, for added protection from tipping.
Lids are bolted and sealed to crucible using ASTM A-325
structural steel bolts, nuts, and washers.
Crucibles and stations can be engineered and manufactured
to meet customer requirements.
4,000 lb. Aluminum Capacity Crucible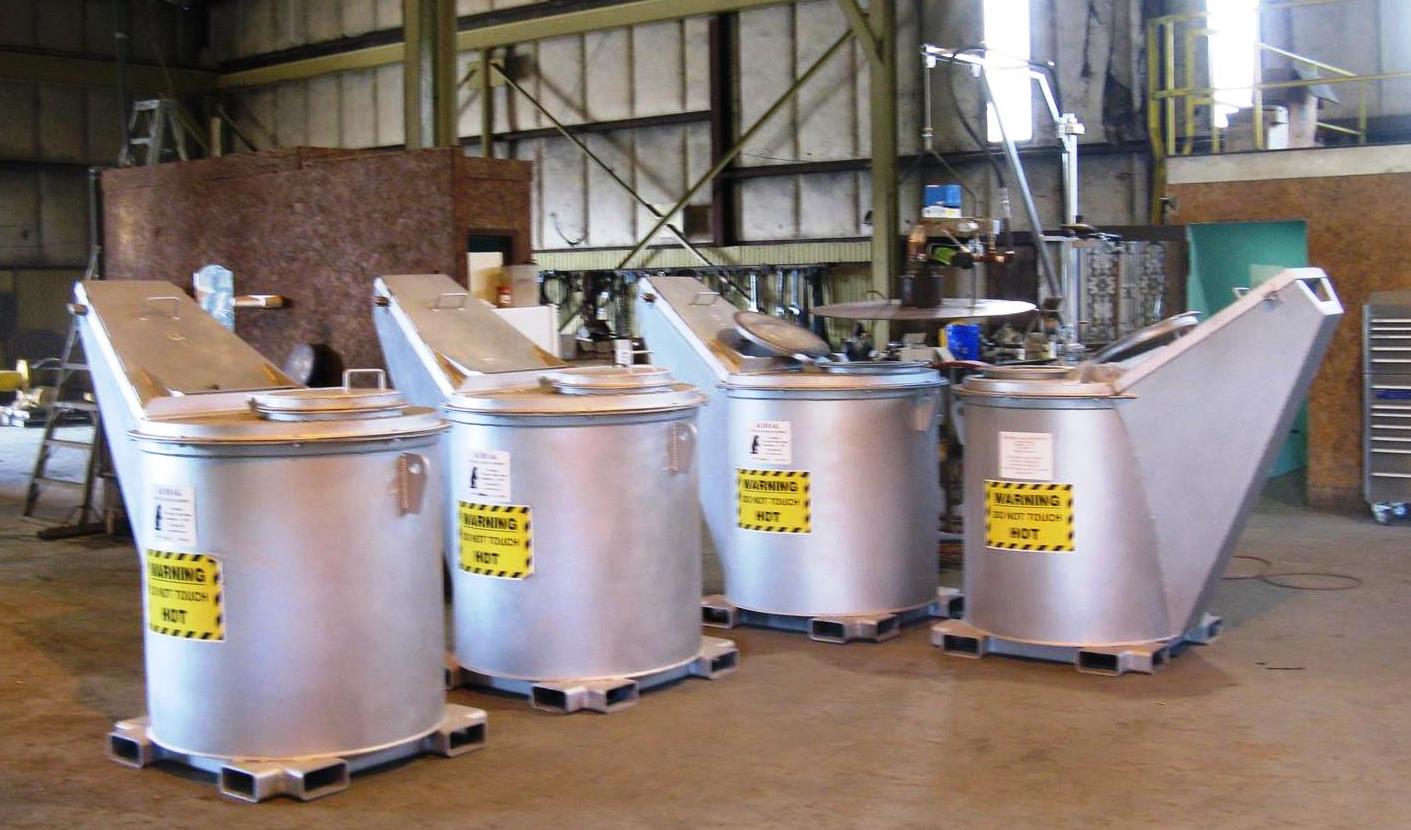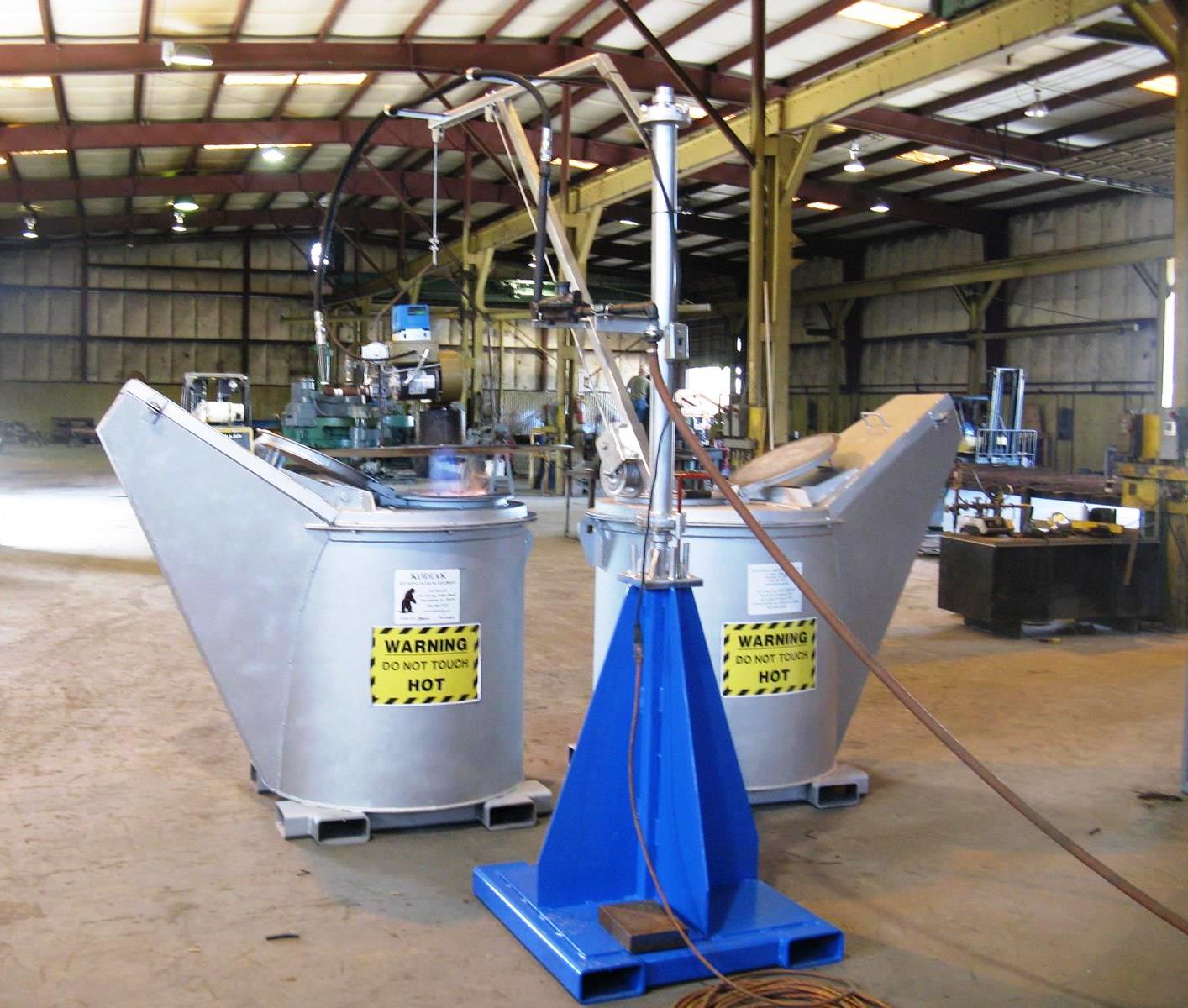 3,000 lb. Aluminum Capacity, with pour spout and PreHeater.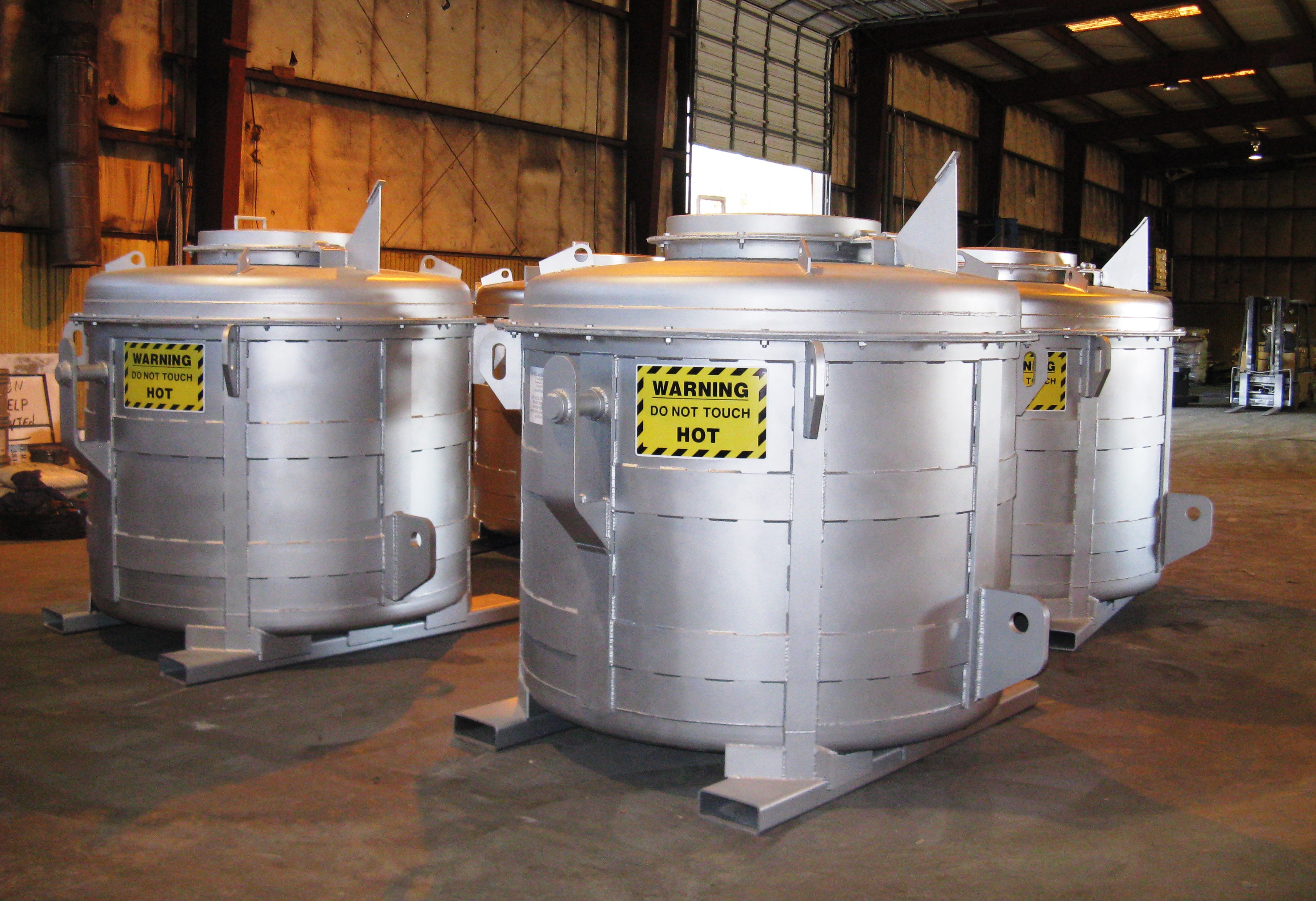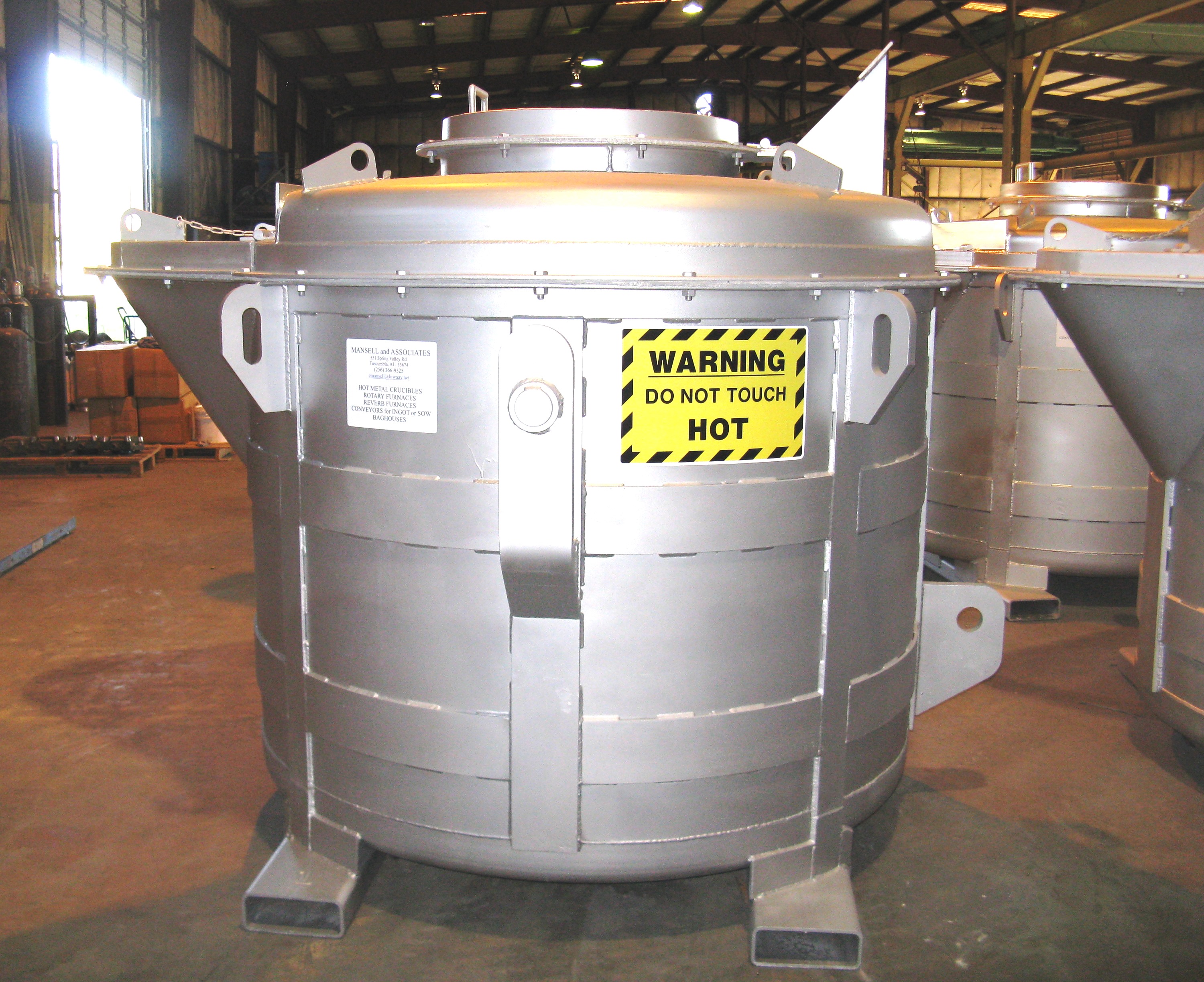 12,000 lb. Hot Metal Transfer Crucibles with Spout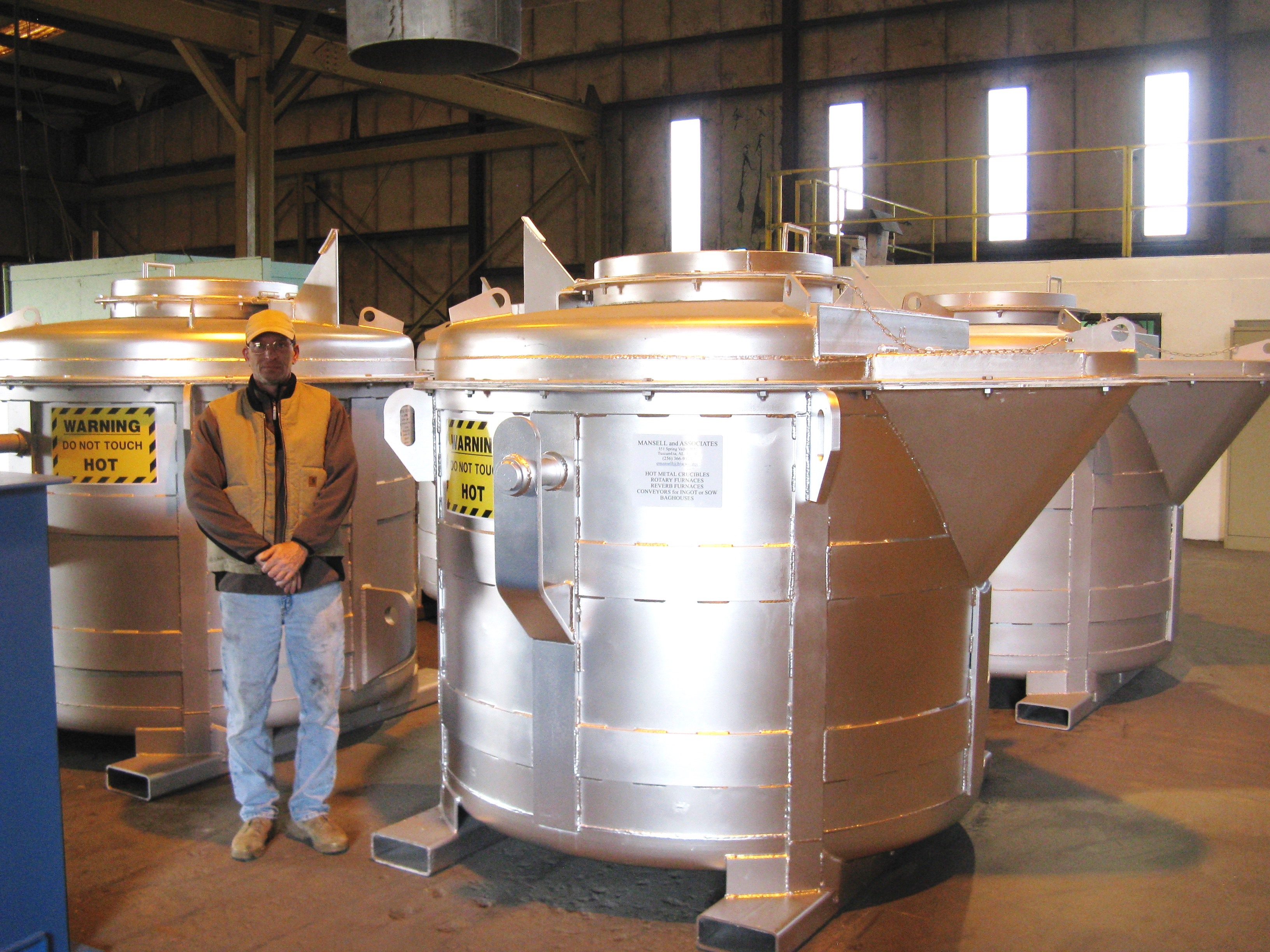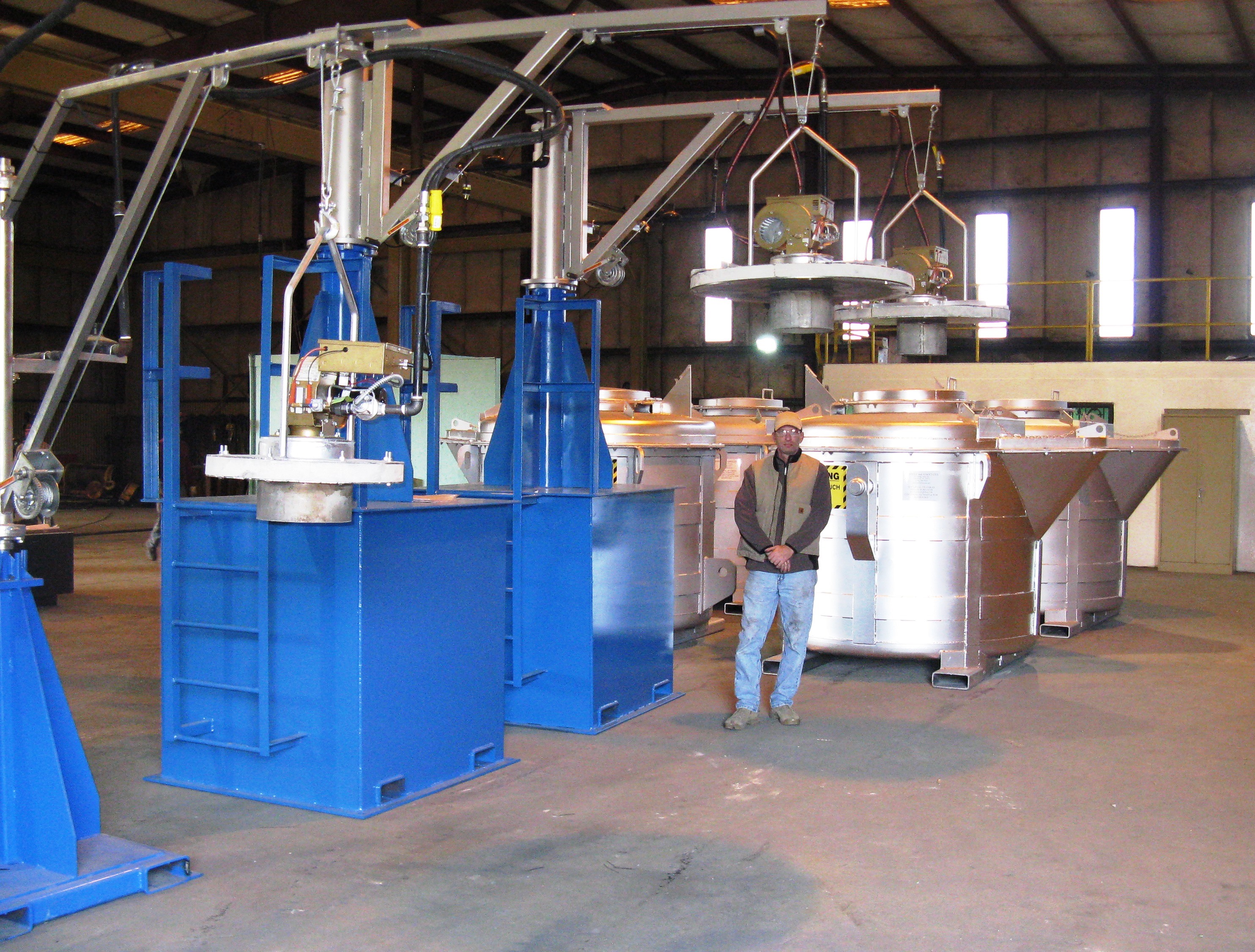 12,000 lb. Aluminum Capacity Crucibles with Pour Spout and Preheaters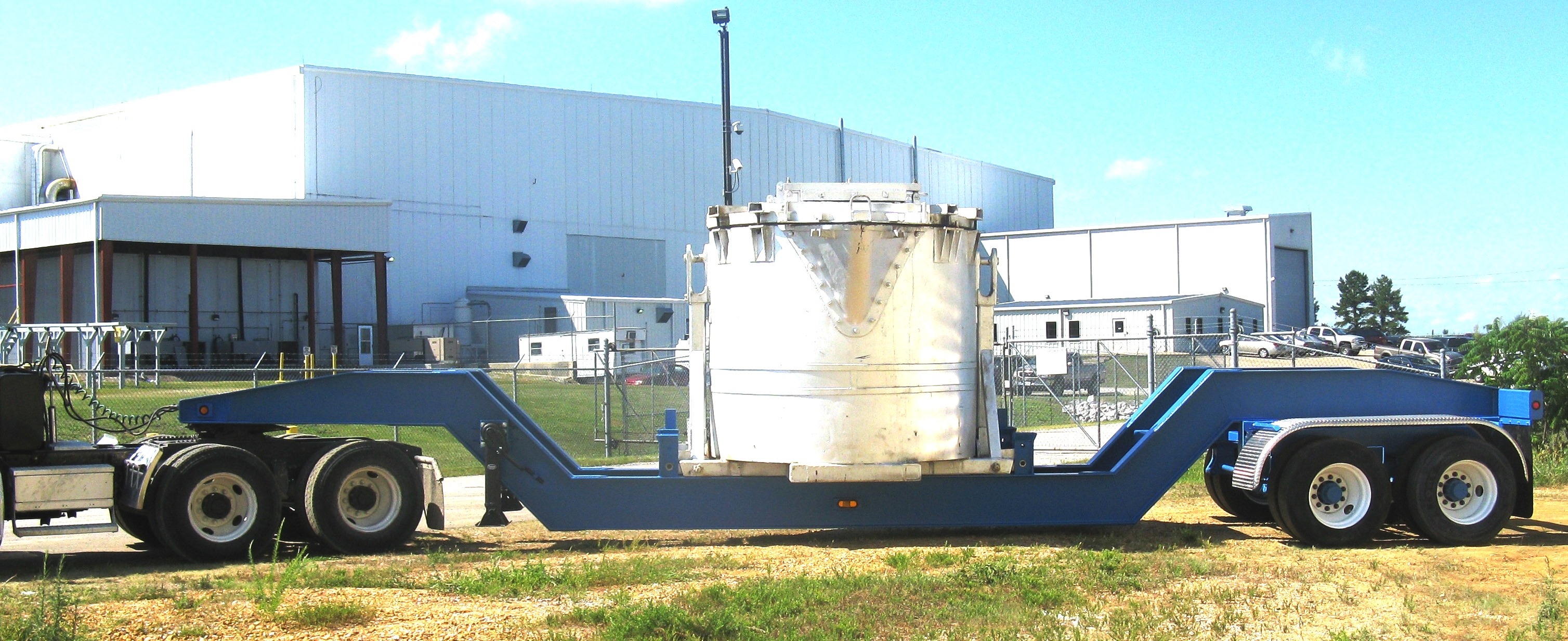 Mansell and Associates manufactured trailer and Hot Metal Transfer Crucible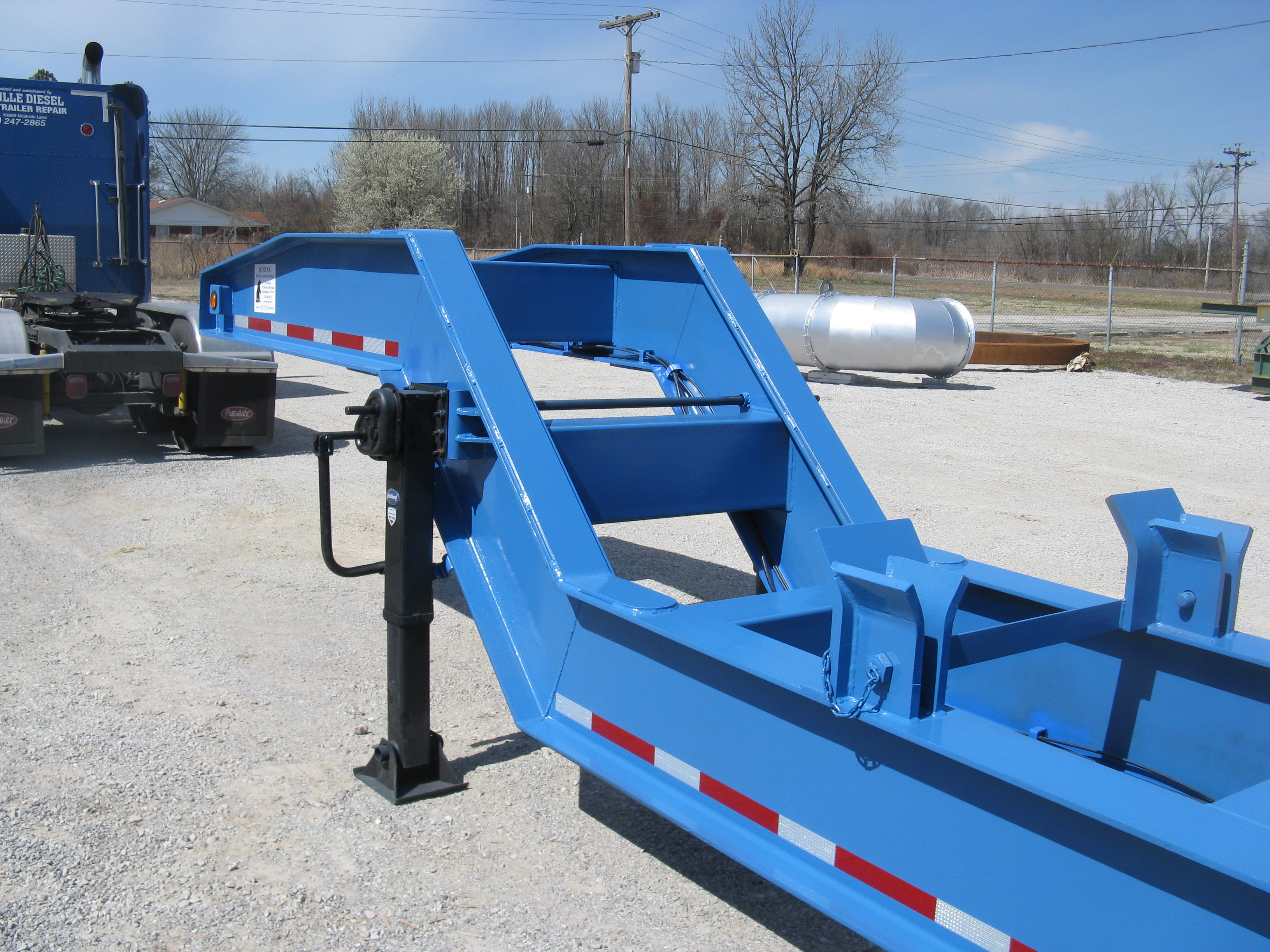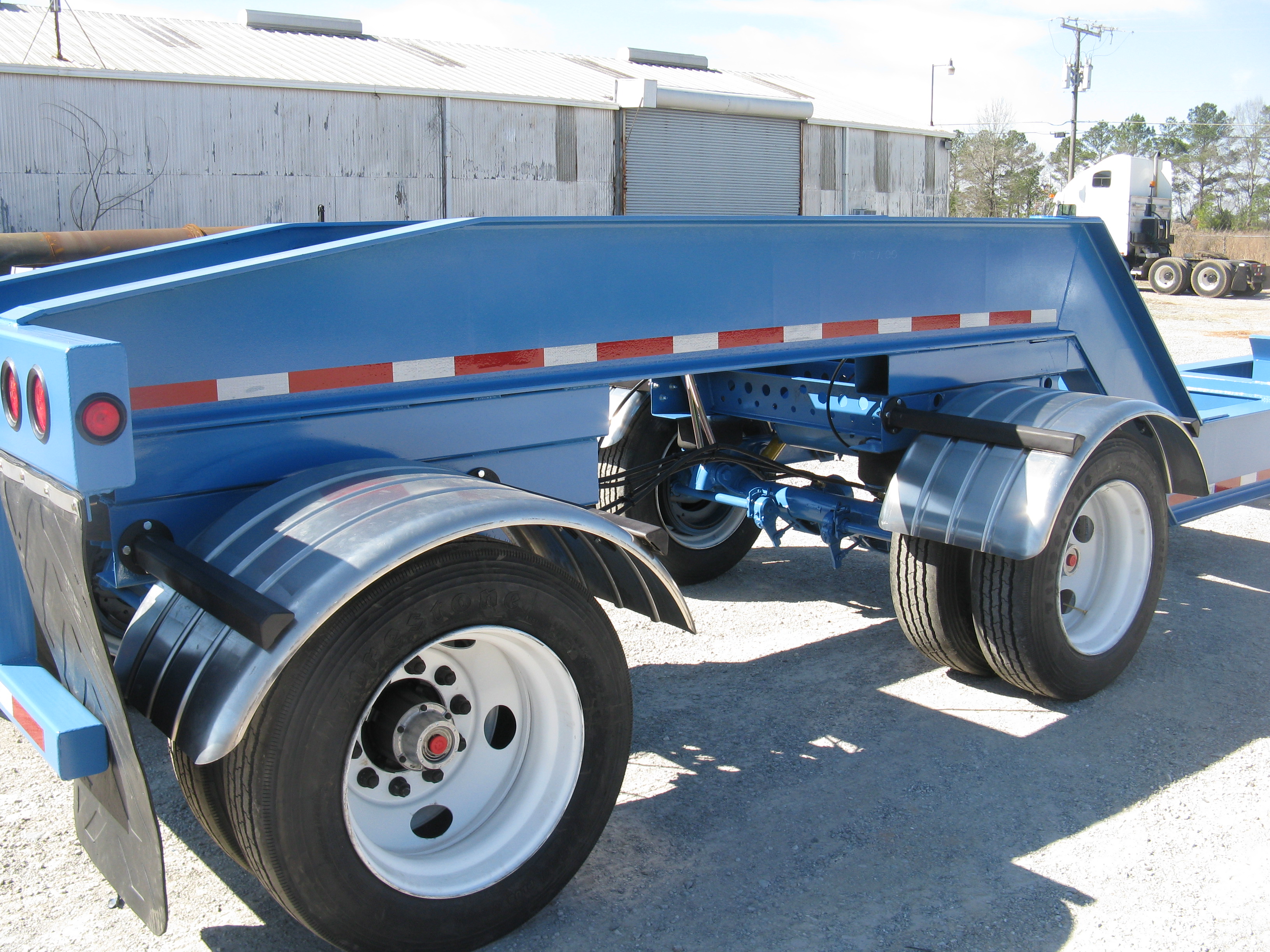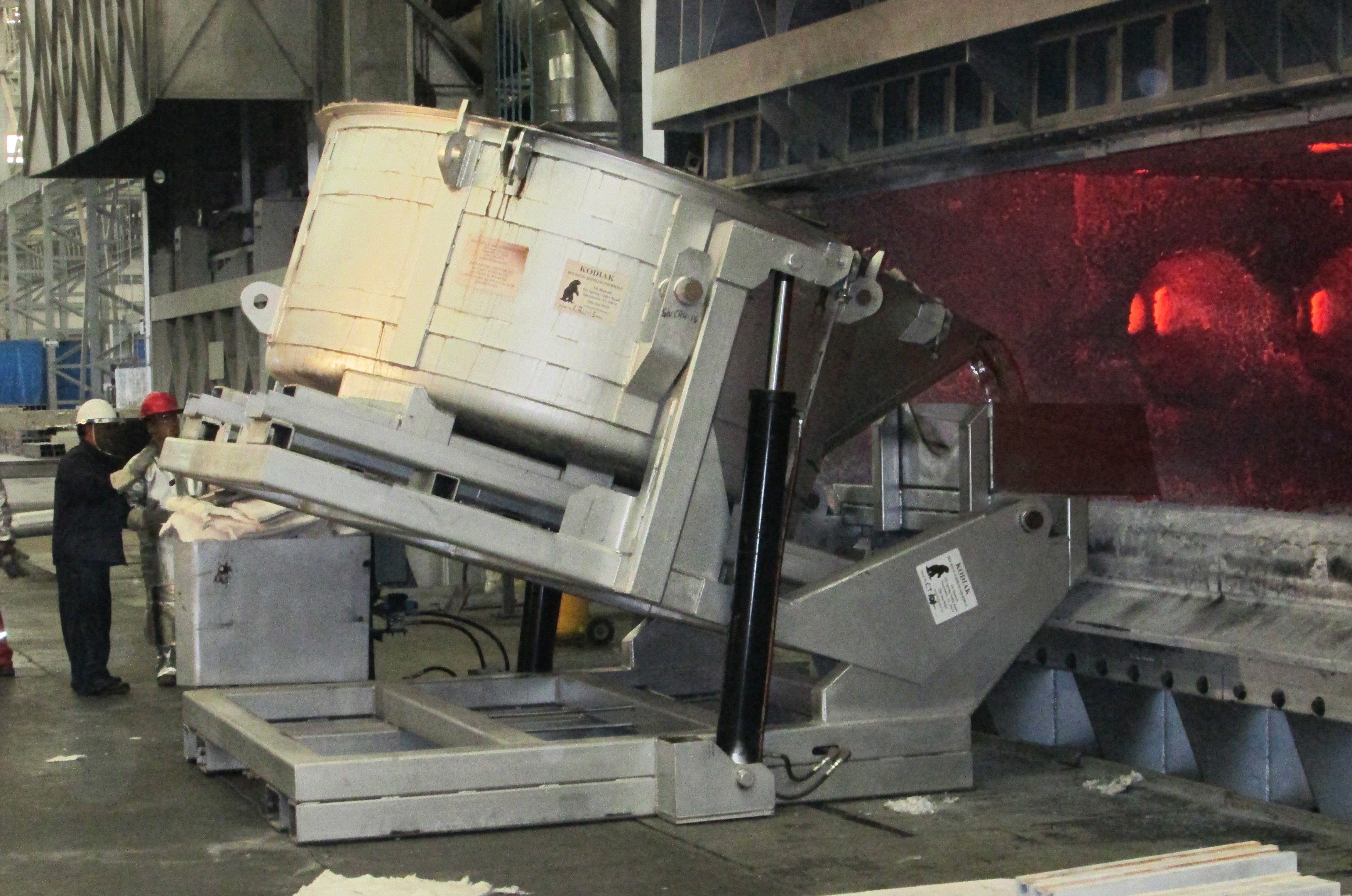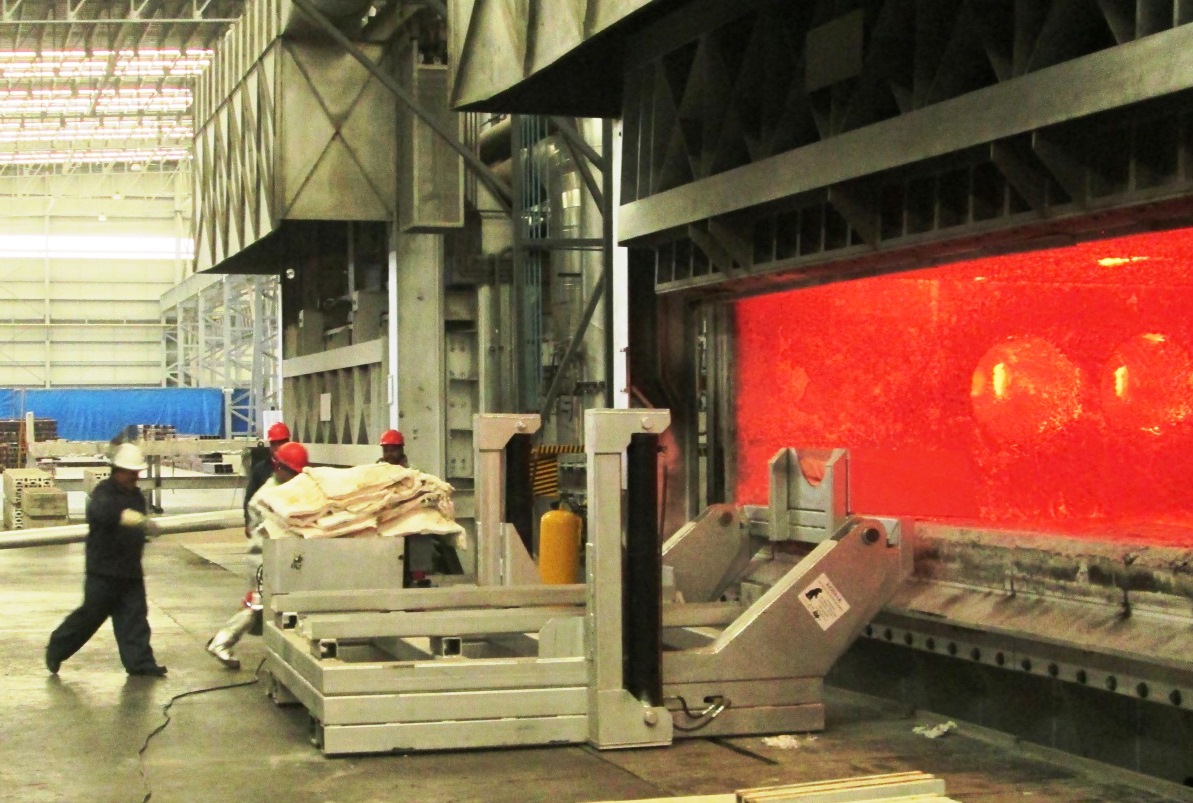 Tilter for 20,000 lb. Aluminum capacity Crucibles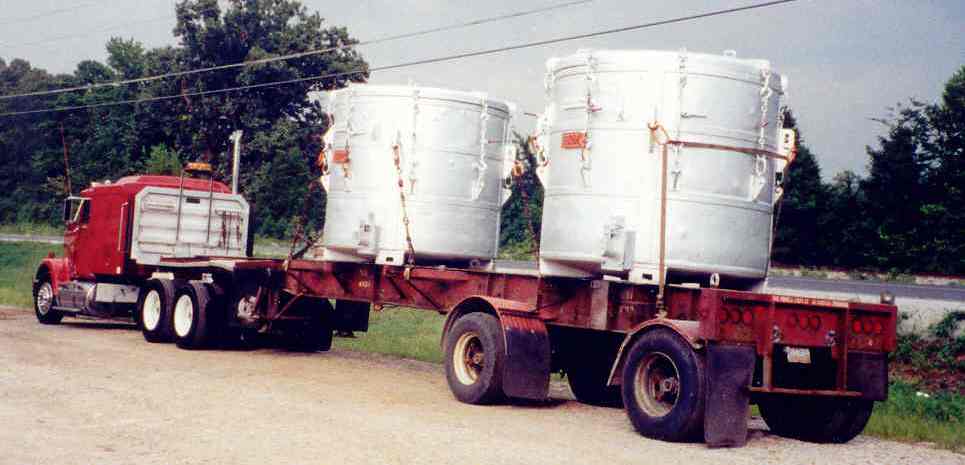 30,000 lb. Crucibles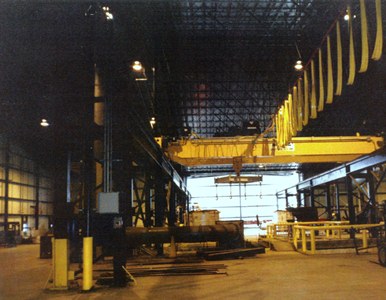 Craneway for transport of crucibles manufactured and installed
by Mansell and Associates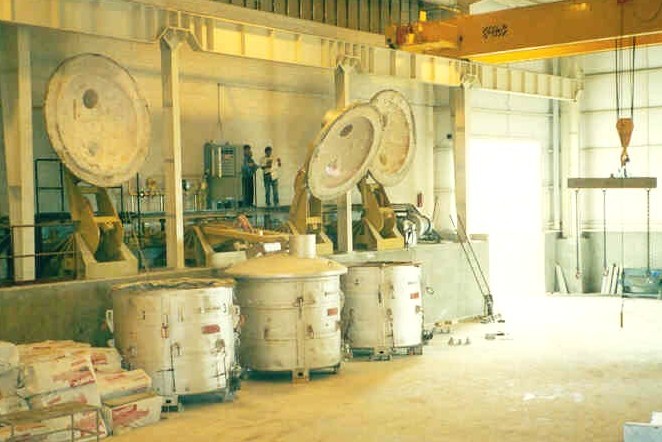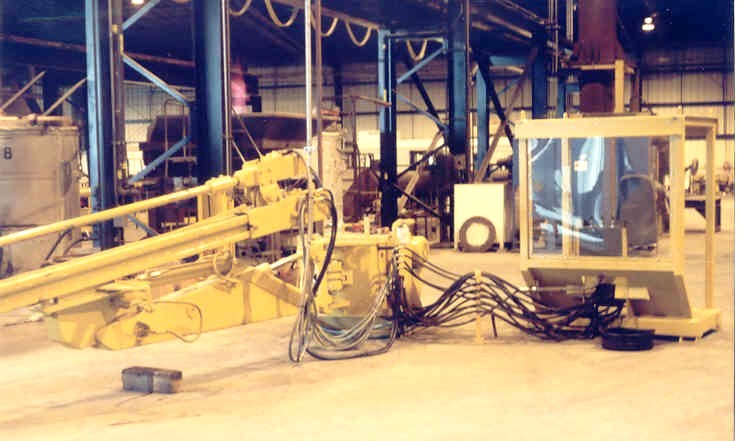 Crucible Preheat Station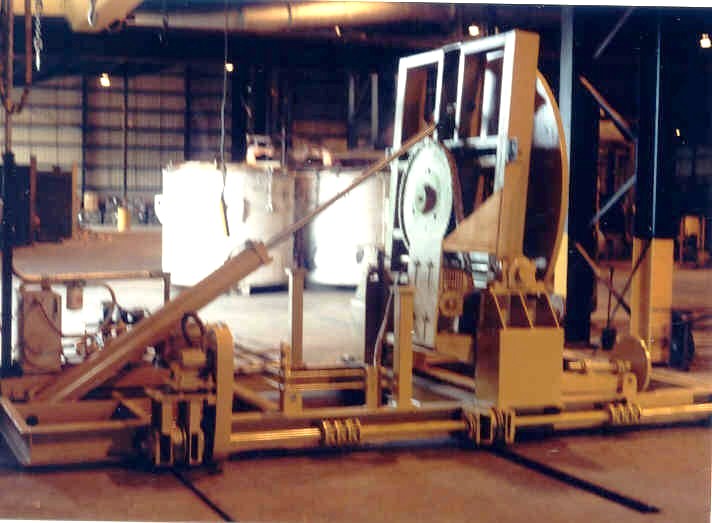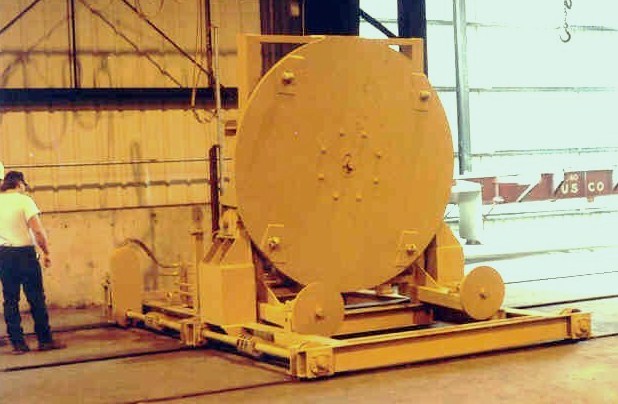 Crucible Cleaning Station under Installation
Click Here to See Articles on the Patented "

SuperMelt

" Rotary Furnace with

SWIVEL

Base

Click on Mail Icon to

email Us





copyright 2012 All Rights Reserved


You MAY NOT copy, reproduce, publish, modify, transmit, or distribute material, including images, without obtaining
written permission from Mansell and Associates.
The materials on this web site (including, but not limited to, the text, software, photos, video, graphics and audio) are
owned or
licensed by Mansell and Associates. These materials are protected by United States and foreign copyright laws.