Providing Equipment and Services for the
                                                                                                Molten Metal Industry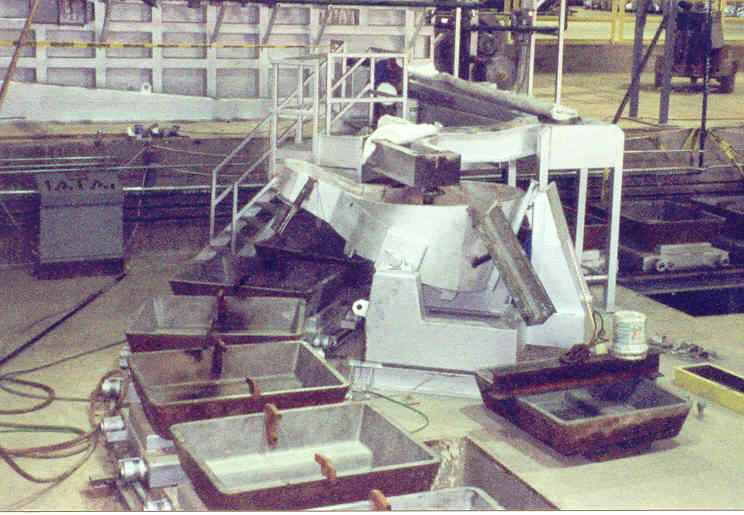 Mansell and Associates

designs, fabricates,

and installs automatic Sowcasters with low

profile or standard molds, with

2,000 lbs.per
minute pouring capacity.

Pictured are Carousel Sowcasters
with 10 molds, 1500 lb. 4 way entry
with double Rotaries, installed as a
complete turn-key system.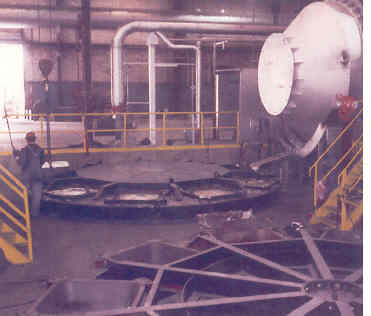 Water Cooling of Sow Molds with steam exhaust hoods and blowers

to vent steam outside



See Articles on our Patented

"SuperMelt"
Rotary Furnace
with
SWIVEL Base

email
Us



copyright 2012 All Rights Reserved


You MAY NOT copy, reproduce, publish, modify, transmit, or distribute material, including images, without obtaining
written permission from Mansell and Associates.
The materials on this web site (including, but not limited to, the text, software, photos, video, graphics and audio) are
owned or
licensed by Mansell and Associates. These materials are protected by United States and foreign copyright laws.