Mansell

and

Associates, llc
Providing Equipment and Services for the
Molten Metal Industry


TILTING ROTARY FURNACE

S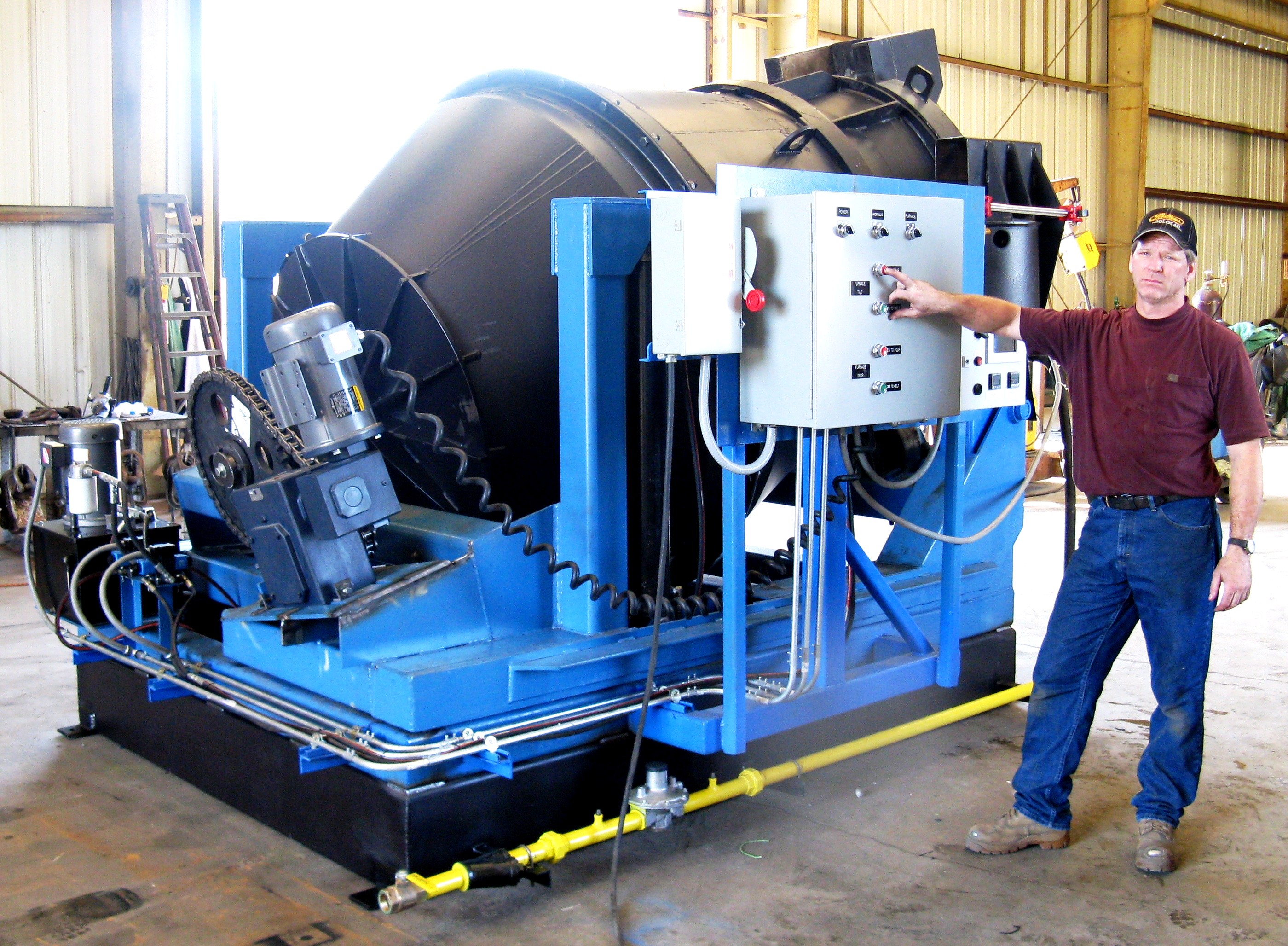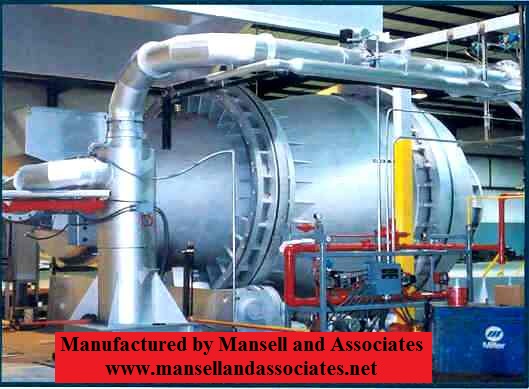 Plug & Play
"FatBoy"
Package Unit No. 21
50,000 lb. aluminum capacity tilting Rotary
for melting of non-ferrous metals. with melt rate of 20,000 lb. per hr. of

3,500 lb. aluminum capacity shown
low grade scrap.
The "FatBoy" tilting Rotary Furnace is a
We
design, fabricate, and install traditional
complete Package Unit,
"Plug & Play"
tilting Rotary Furnaces of our design as well
(Click Here to go to the "FatBoy" Rotary Page) as the

"SuperMelt"

rotary system with a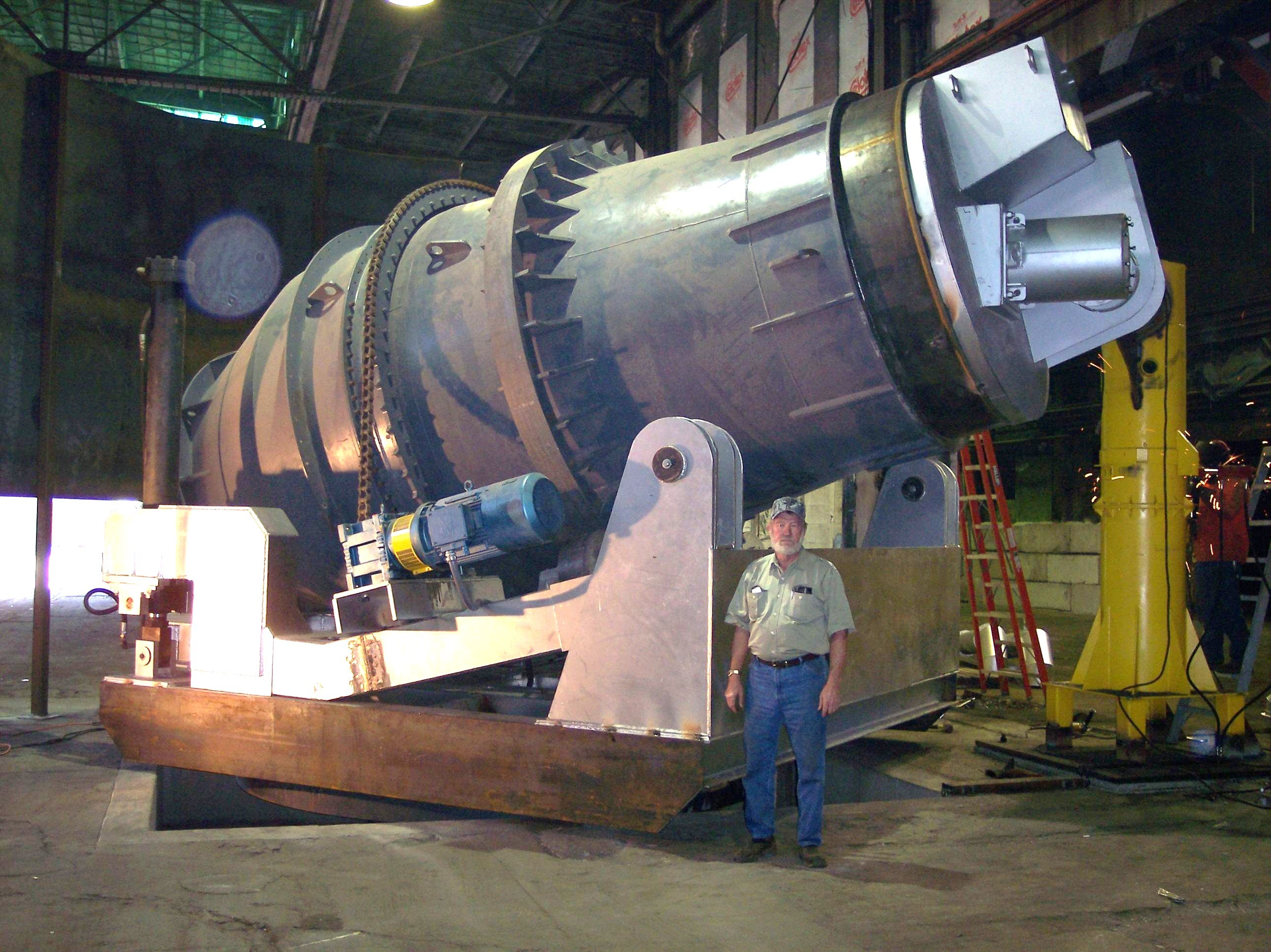 APPLICATIONS




*

Aluminum Dross Recycling

*

Lead Battery Reclaim

*

Zinc Dross Recycling




*

Aluminum Light/Heavy scrap recycling




*

Rotary Sweat Furnace





Rotary Furnace

"SuperMelt"

with SWIVEL
Base- 30,000 lb. aluminum capacity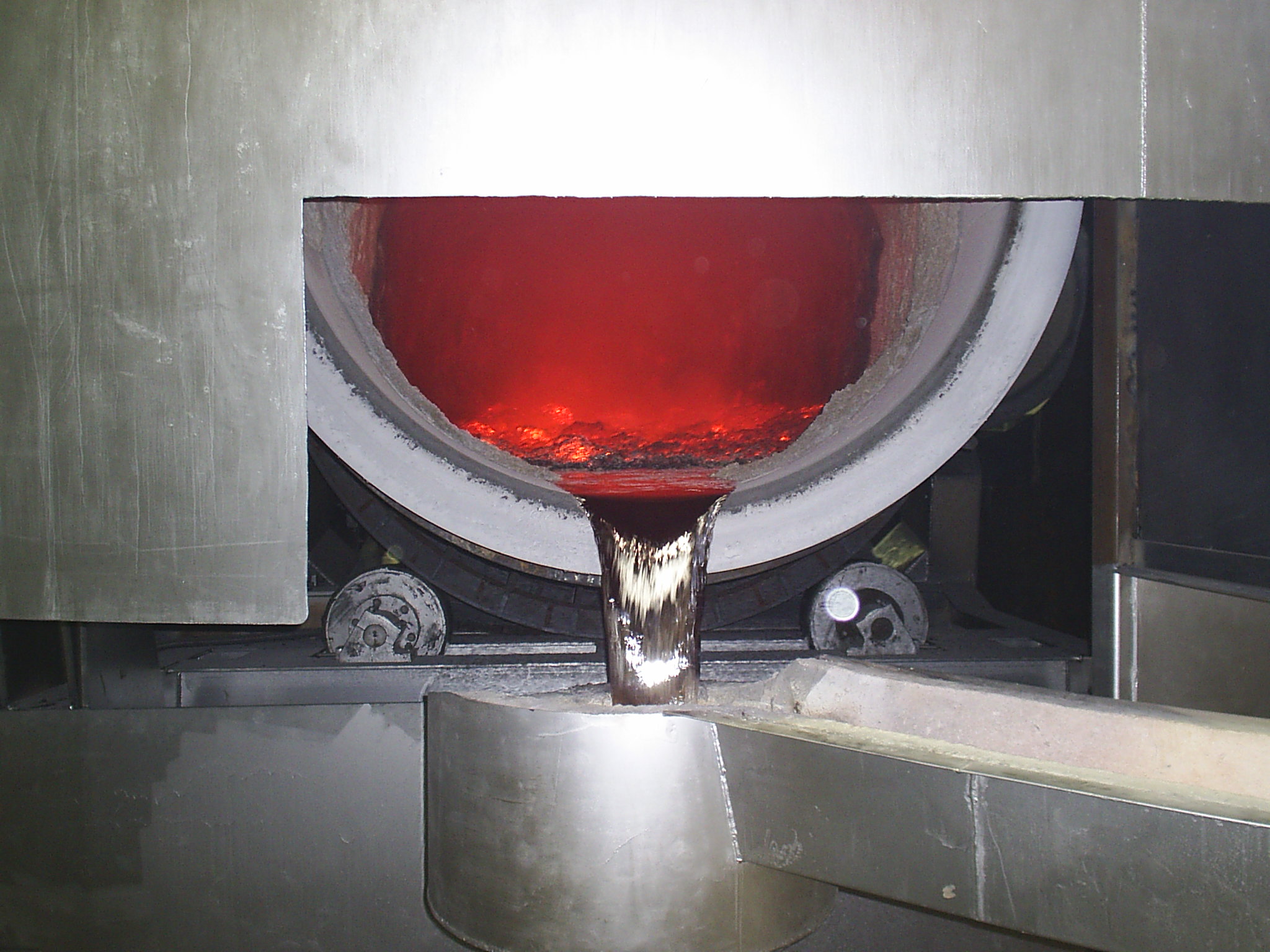 MELTING CAPABILITIES

*

Irony Scrap


*

Shredded Scrap


* Transmissions & Engine Blocks Whole






ADVANTAGES




Patented Barrel Design allows for

*

Unique patented design allows for a faster melt rate
Precise Control Over Pouring

*

Reduced Labor Requirements


*

Faster and safer Metal Slag Tapping Practices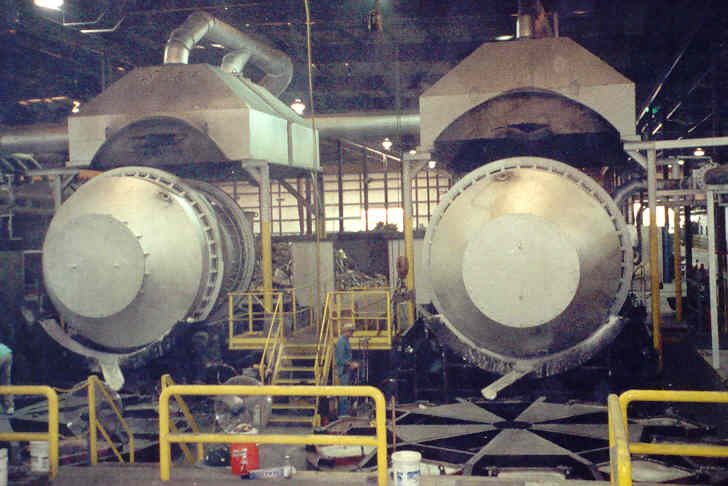 *

Unique patented neck design results in improved
controlled tapping


*

Quicker charging sequences and controlled

emissions when used with complete system


*

Part of a Highly Effective System, or offered




Tilting rotary system- Double Rotaries

TECHNICAL SPECIFICATIONS

45,000 lb. aluminum capacity each

*

Fuel: 100% oxygen/natural gas/or combination air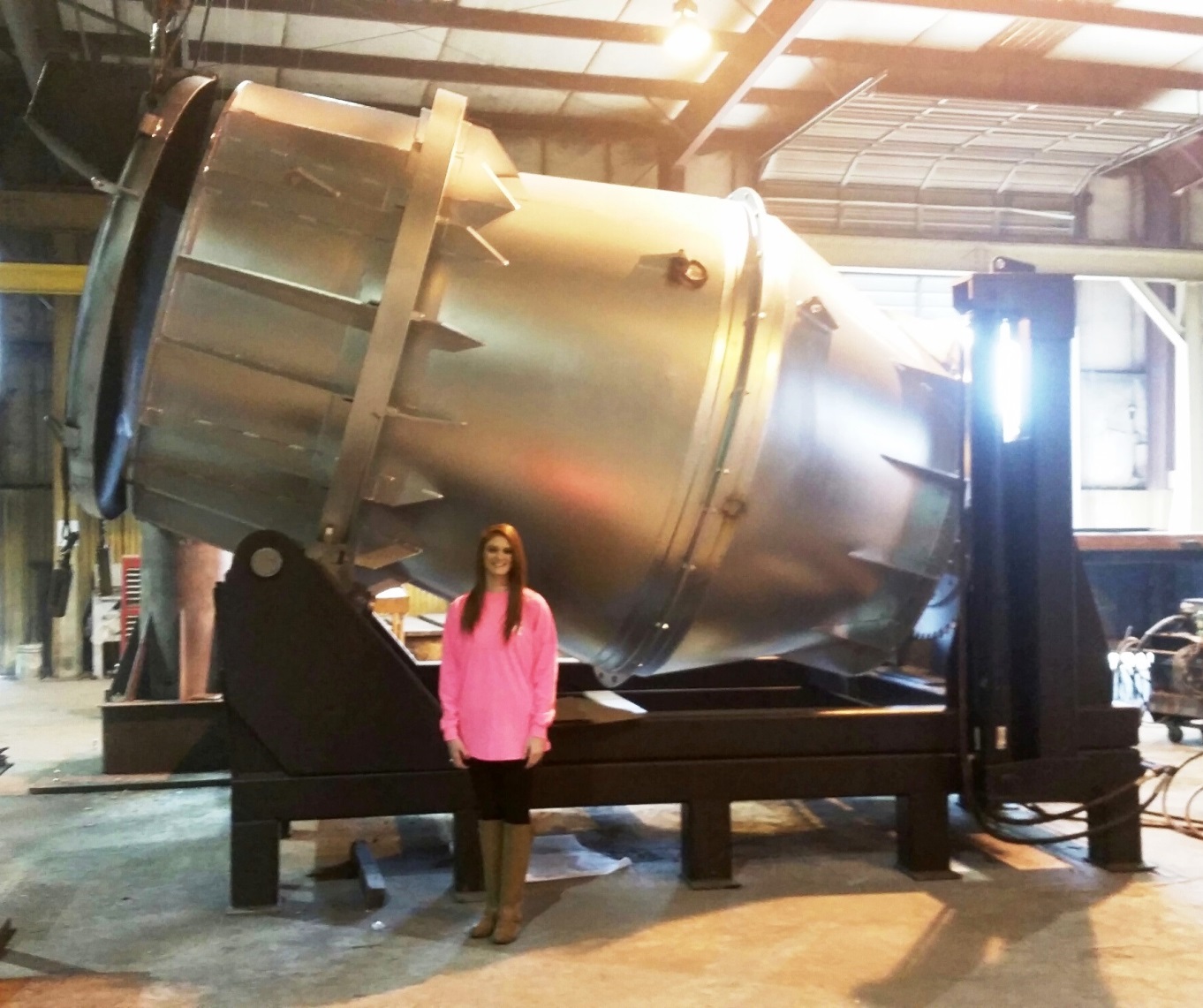 *
Volume: Various Sizes to Meet Customer Requirements
*
Drum Lining:Castable Refractory
*
Controls: PLC
*
Furnace Rotation: Provided via hydrostatic hydraulic drive
infinitely variable speed either direction: 0-8 RPM

*
Combustion System: Designed to meet NFPA 86, 1995
of the National Fire Protection Association Code.








****

We Currently have a Used "FatBoy" Unit No. 32
packaged Rotary Furnace for Sale
15,000 lb. aluminum capacity See our "Used Equipment" page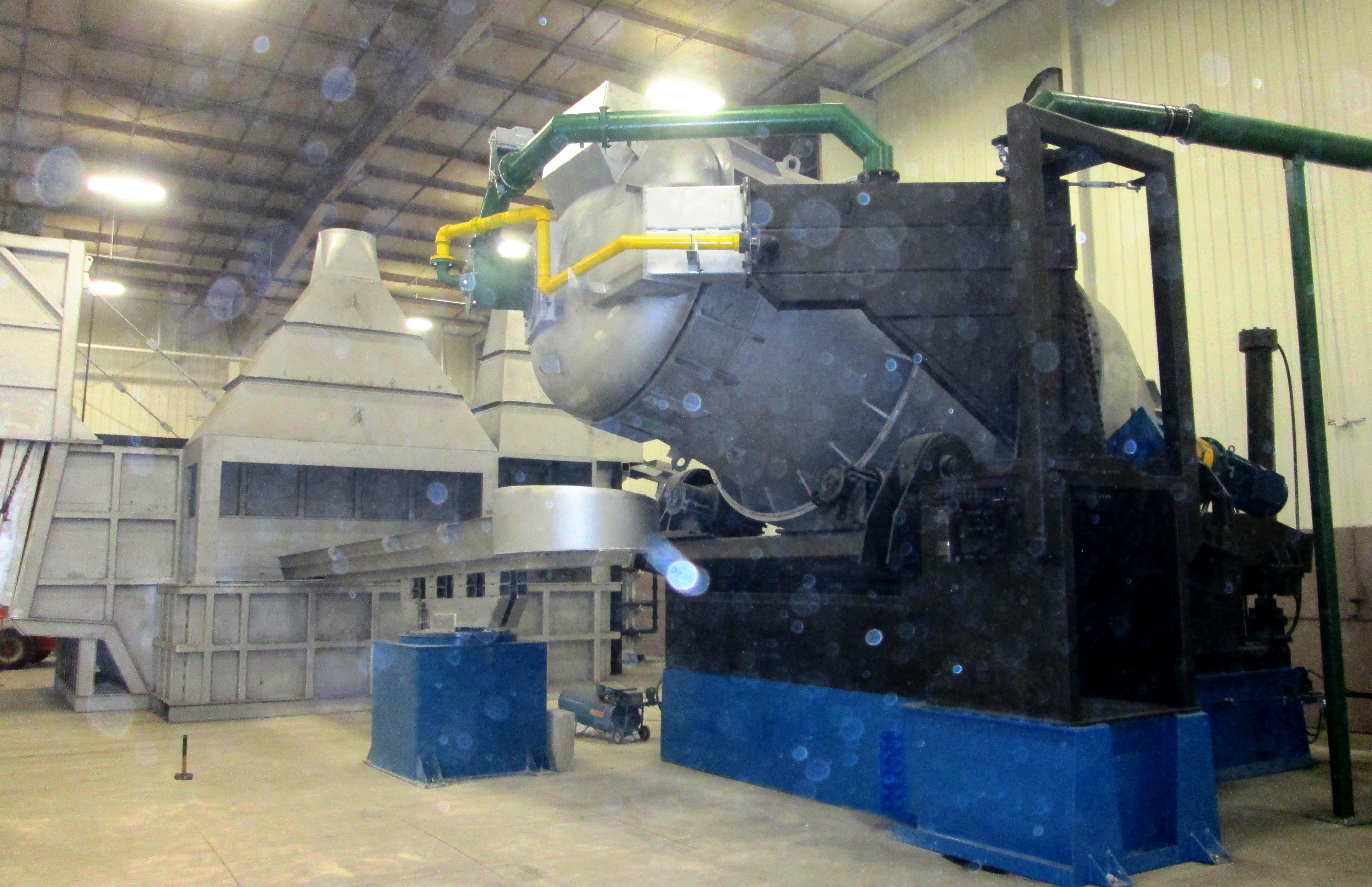 25,000 lb. capacity Rotary Furnace with 80,000 lb. Reverb Furnace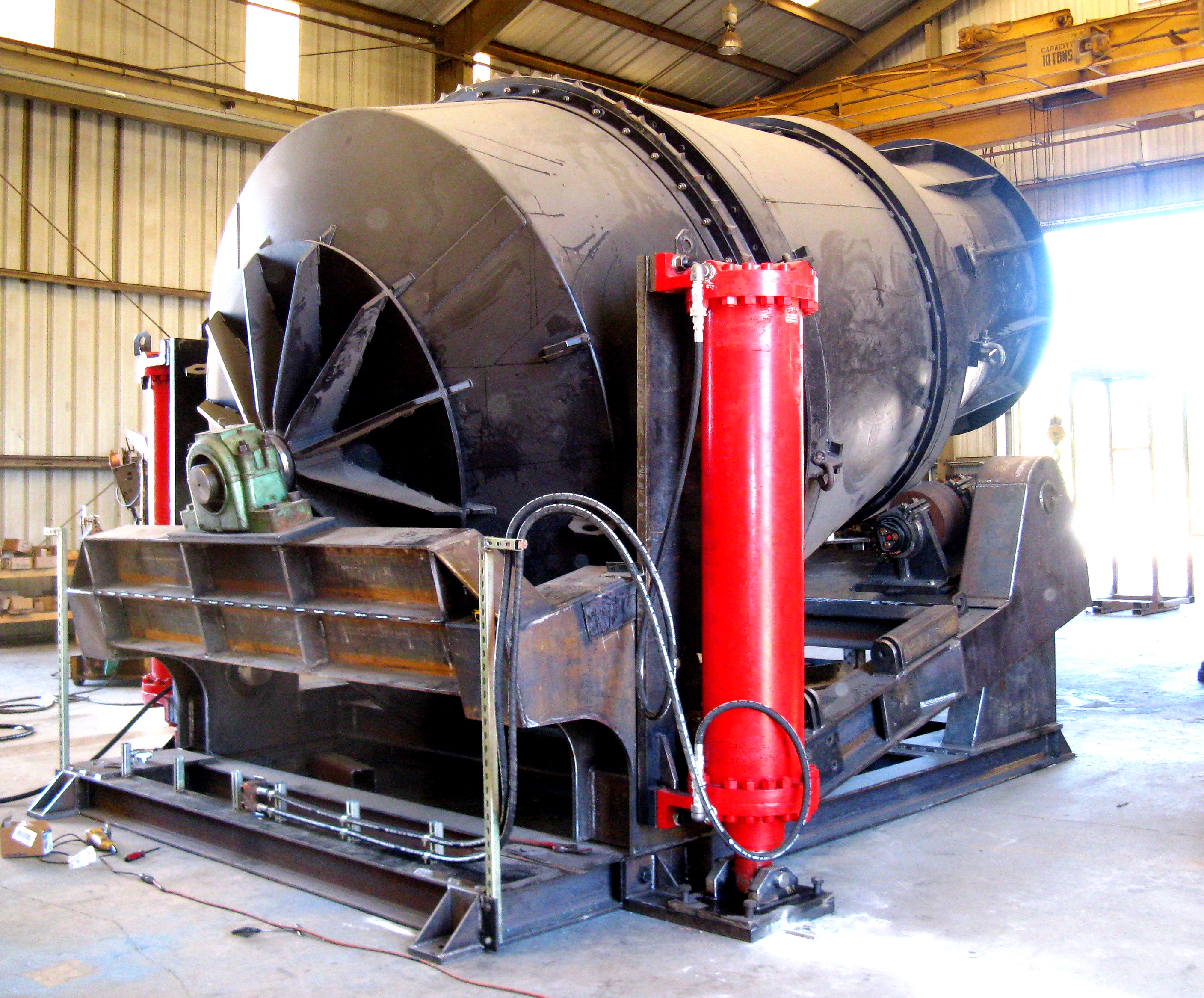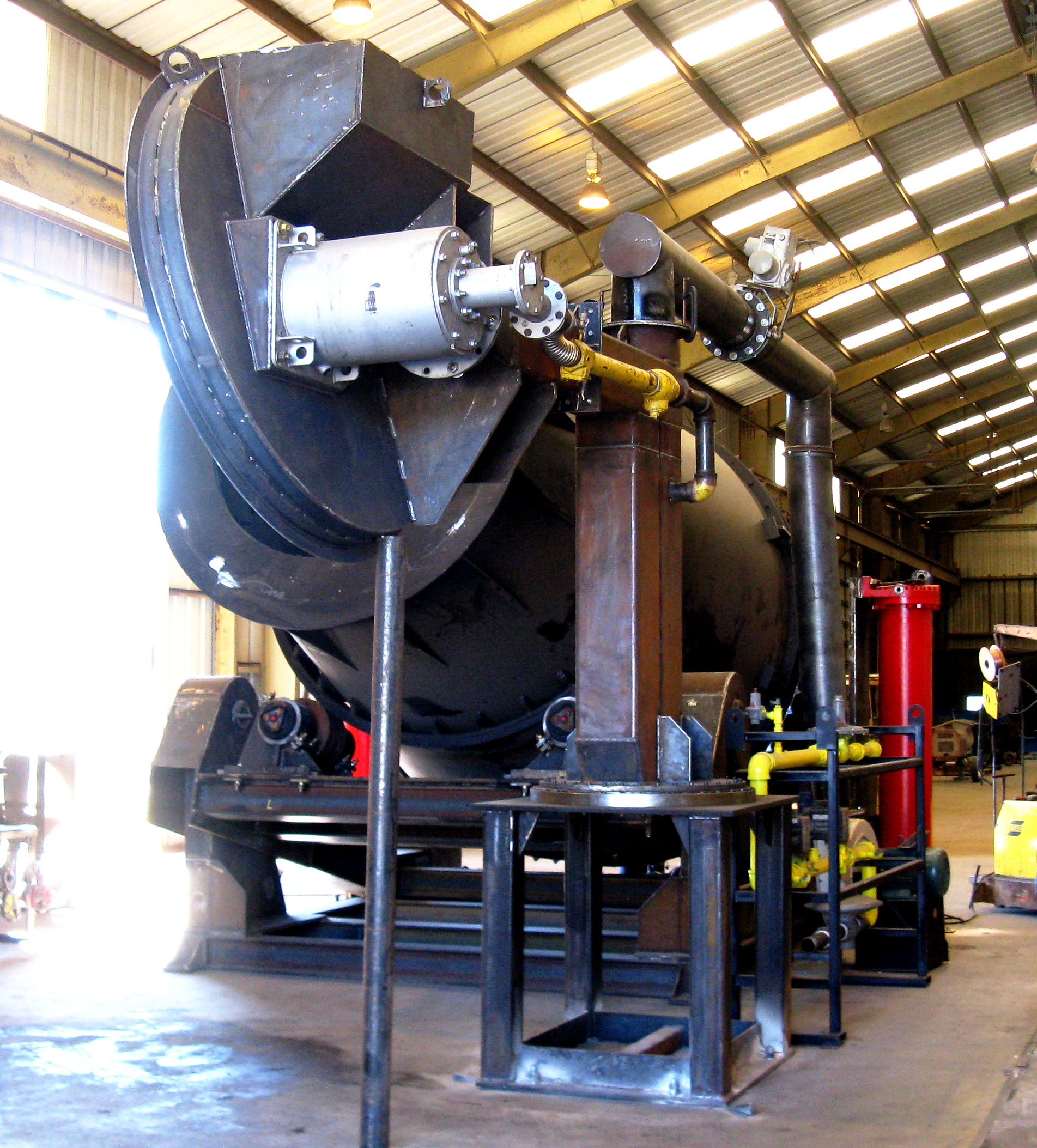 50,000 lb. Aluminum Capacity Tilting Rotary Furnace under construction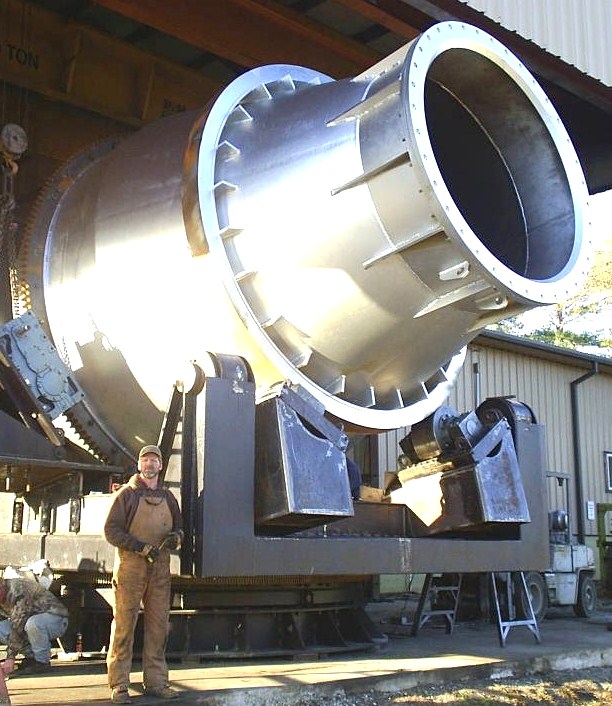 View Video
-
Click on Image
"SuperMelt" Tilting Rotary on SWIVEL BASE

60,000 lb. aluminum capacity
"Test Run"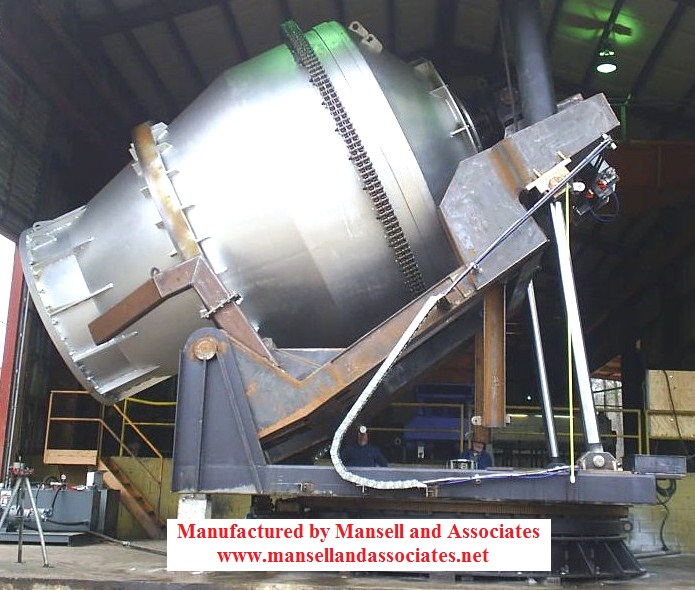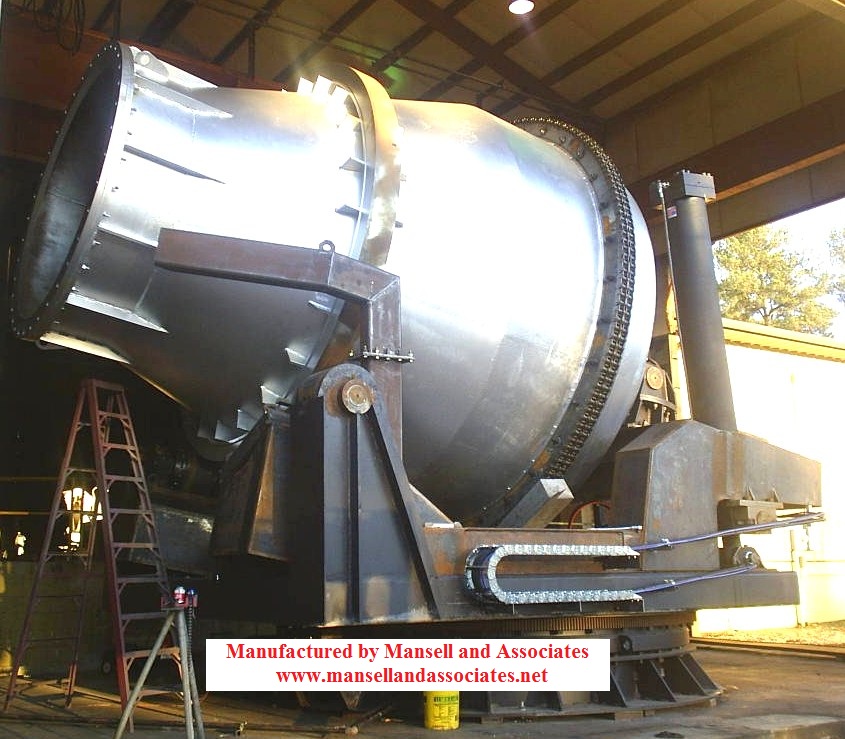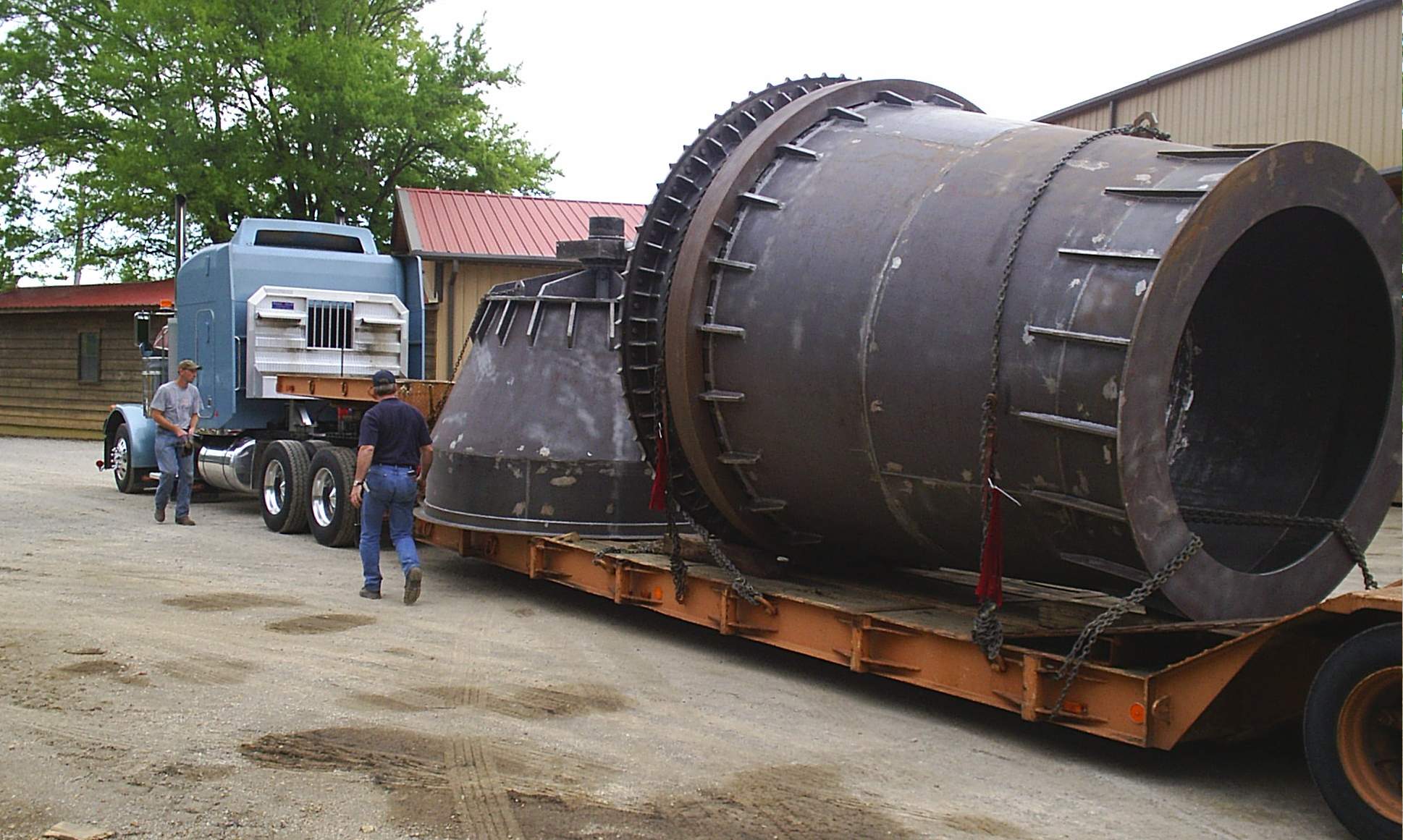 Our Rotary Furnaces are shipped in two
sections for ease of field installation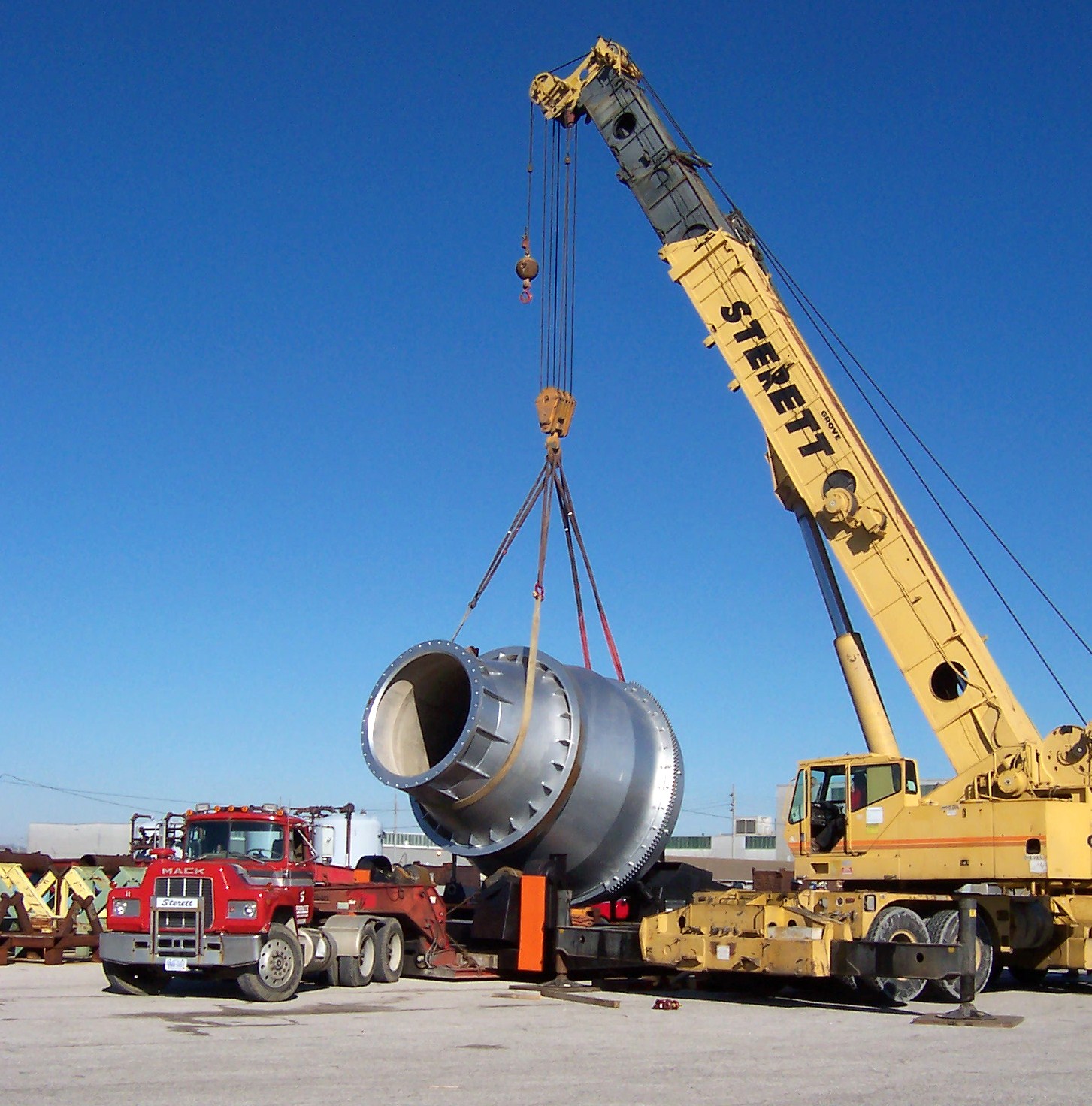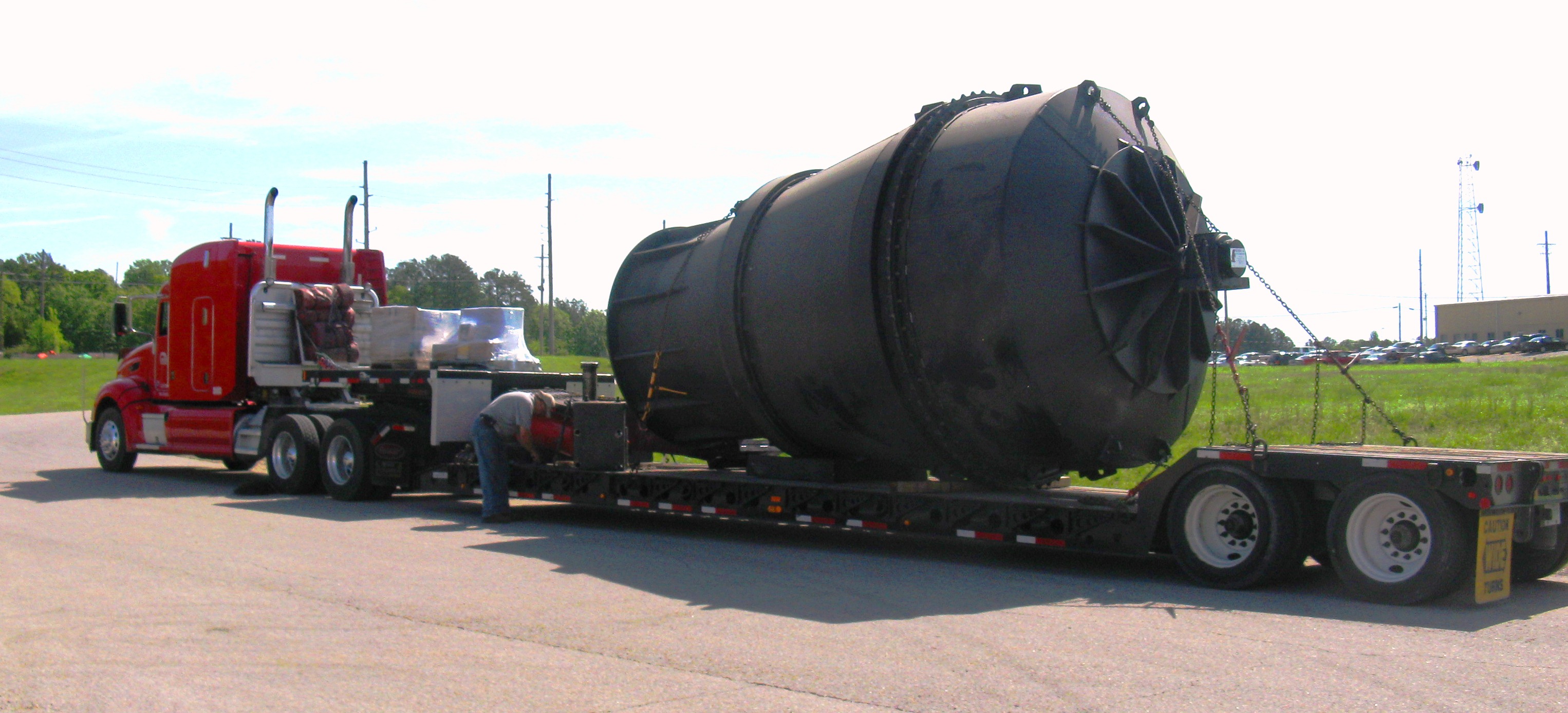 50,000 lb. aluminum capacity Rotary Furnace shipping to Mexico



60,000 lb."SuperMelt" rotary
unloading at Alcoa.




Click Here to

See Articles on the Patented

"SuperMelt"

Rotary with SWIVEL Base




Phone (256) 366-9325


email
Us - emansell@mansellandassociates.net


copyright 2012 All Rights Reserved
You MAY NOT copy, reproduce, publish, modify, transmit, or distribute material, including images, without obtaining
written permission from Mansell and Associates.
The materials on this web site (including, but not limited to, the text, software, photos, video, graphics and audio) are
owned or
licensed by Mansell and Associates. These materials are protected by United States and foreign copyright laws.